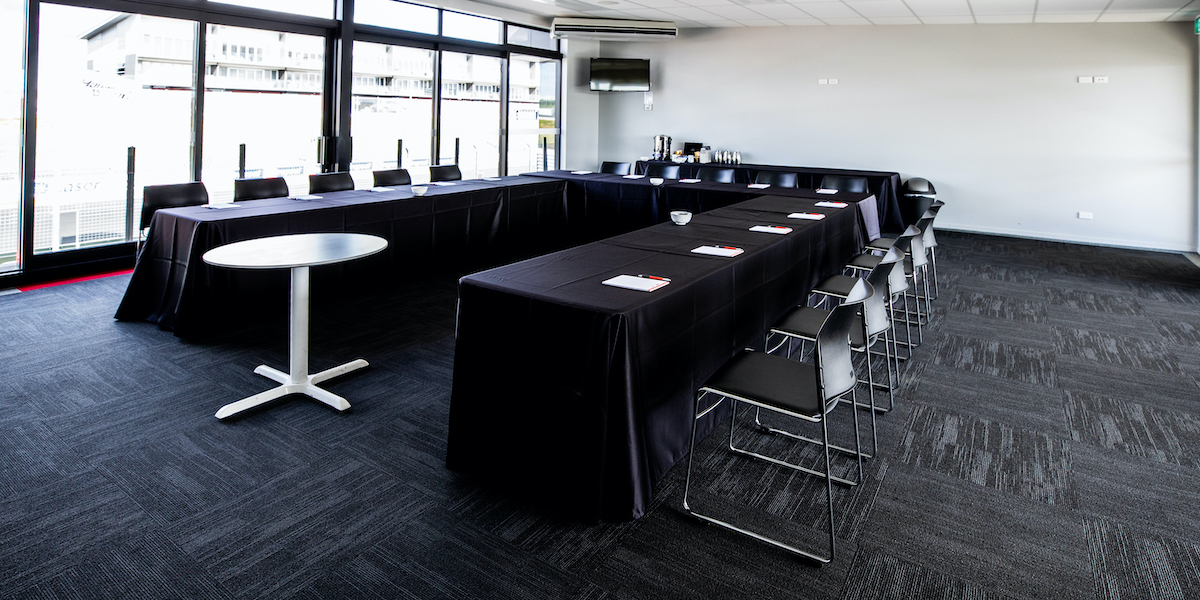 ROOMS & VENUE OPTIONS
We have a meeting room to suit all occasions at Hampton Downs, from our small Media Room located in pit lane up to the Pavilion that can cater for up to 400 people.
The location of Hampton Downs makes it the perfect place to bring key staff and customers together from all over the upper North Island for those important meetings.
Pit Lane Suites/Venue Availability & Sizes
7.5m x 10m – Spa-Francorshamps & Monaco Suites
10m x 10m – Bathurst, Nurburgring, Le Mans & Silverstone Suites
10m x 10m plus covered deck area – Monza Suite
14m x 12m – Podium Lounge
5m x 3m – Media Room
60m x 20m – Pavilion
Standard Suite set up includes:
Dedicated Suite;
Tables & chairs;
WIFI;
Projector & screen;
Whiteboard & flip chart;
Pad, pens and mints;
Free Car parking;
Dedicated event co-ordinator.
ADD:
Catering to your Suite which can Morning Tea, Working Lunch or Afternoon Tea, or utilise our onsite Cafe & Coffee Roastery.
Go-Karts from $25.22+GST per person per session or one of Hampton Downs Experiences (SuperFast Dash Hot Laps, Lexus Safety Car Hot Laps).

*
Contact us to enquire about your next meeting.
*Price is dependent on numbers